PYRAMID CLUB BROADCAST: SOUNDSCAPES
This is an immersive radiophonic work featuring some of Reuben's field recordings from Aotearoa and Sri Lanka. From tiny environmental and instrumental sounds, to multiple acoustic events occurring over expansive temporal/spatial soundscapes, these Hi-Fi sounds are for personal listening, so please increase the volume. All sounds and performances are recorded on location.

The journey begins with thunder, frogs,crickets and birds during a sweaty, late afternoon soundwalk into Sinharaja forest park. The sudden onset of rain provokes a hasty retreat. Near a village in the Knuckles Mountain range, a rice farmer leads his water buffalo in a spiral 'dance' around a paddy field under the morning sunshine. Isaac Smith speaks to our friend and guide Sid Elikewela about this traditional harrowing method.

A cicada recording from near Akaroa, Aotearoa, is slowed down to quarter speed, thereby transposing the pitch and rhythm into a different space for human perception, and folded into the un-altered soundscape in which the creature lives. A nearby hive of wild bees in a dead beech tree is encountered from within by using tiny microphones, while a saxophone rotates outside. Hydrophone recordings from multiple locations in the pond are combined into a wide angle texture, and combined with the changing ambience above water.
__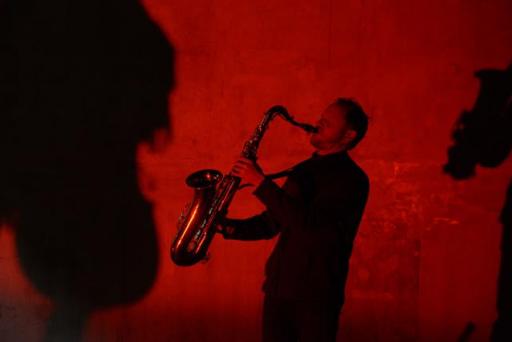 SOUNDSCAPES (Reuben Derrick)
Monday 14 February

__Reuben Derrick is a saxophonist, clarinettist, improviser and composer. His work encompasses interdisciplinary collaboration with instrumentalists, songwriters, actors, dancers and sound sculptors, as well as solo performance. His improvisational work traverses melody and noise, and pulse and texture, in ways that engage space and occasion. His composition focuses on sound design, pieces for ensembles and environmental sound. He regularly performs and records, in a multitude of contexts, with many of Aotearoa's most exciting and innovative musicians. In recent years he has also worked in Europe, Australia and Sri Lanka..